Welcome
As a car enthusiast and Ford supporter in particular I decided to create a website to have the opportunity to write about my own Ford Focus ST, but also mention everything else that Ford has exhibited over the past years or will be doing the coming years regarding the ST and/or RS division.



Iodokus
Is just an alias I gave myself some 20 years ago and hinds to my native Dutch forename which is rather difficult to pronounce in English :-)
I bought my first Ford not even that long ago in 2001. It was a Ford Focus MK1 1.8L TDDI. After driving this car for over 5 years and 175000 Km (109000 Miles) I bought an Ford Focus MK2 2.0L Rally Edition, which became the first step to more horsepower and fun driving.
I drove my first Ford Focus ST, which I bought in 2009, for over 3 years and 70000 Km. Because of the fuel consumption and the rather steep petrol prices in the Netherlands, I decides to trade in the Focus ST for the more economical Ford Focus 1.6L Ecoboost with 180 bhp.
Even though the 1.6L Ecoboost is a fantastic car to drive the ST virus never went away. So after driving the 1.6L Ecoboost for over 90000 kilometers I decided it was time to go back to the Ford Focus ST. This time not the one with the 5 cylinders but the new 4 cylinder 2.0L Ecoboost Ford Focus ST3.
So there you have it my Ford history in a nutshell, although it is fair to say I also had the opportunity to own a Ford Mondeo 2.0L MK4 and a Ford Fiesta 1.4L MK7 which is by the way still in my ownership.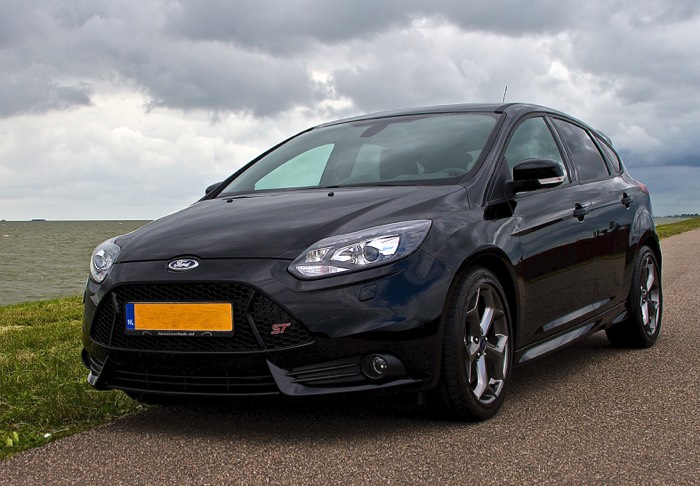 Site Info
This site contains photos and videos. Using Quicktime for viewing the video clips is recommended, although links to YouTube are used. This site uses HTML5 en CSS, so older web browsers will not work properly.
Web browser recommendations:
Apple
users can use every available web browser for MacOS.
Windows
users can use Internet Explorer 8, or higher. Version 6 is not recommended. Firefox will work fine and is the recommended web browser to use.


Iodokus
Ford Focus ST owner